I am so sorry that I posted this so late but I have been so busy all day yesterday and didn't get a chance till now!

First of all I would like to say thank you to whoever is reading this! YOU are what made this possible. I am so blessed to have so many lovely followers =) You guys are so awesome.
But anyhow today we are having a ONLINE CELEBRATION PARTY! YAY!
I hope you enjoy it.
( F.Y.I this is going to be an extremely long post)
But here is my list of things we will be doing in this post....
1) A quiz
2) A contest
3) A giveaway
4) A shoutout thing
5) Just some little random thoughts
LET'S BEGIN.
~~~~~~~~~~~~~~~~~~~~~~~~~~~~~~
Quiz
Q.1 What is your favorite hairstyle?
A) short and cute
B) Long & loose
C) a fancy updo
D) a simple look
Q.2 What is your favorite kind of book?
A) historical fiction
B) a modern spy novel
C) a sweet romance
D) a heart-warming series
Q.3What is your favorite movie/series?
A) Kit Kittridge
B) Mission Impossible
C) pride & prejudice
D) the love comes softly series
Q.4 What is your favorite makeup accessory?
A) Lipstick
B) Mascara
C) Foundation
Q.5 What would you want the most where u live?
A) A nice, small town
B) A huge shopping area by you
C) A beautiful fancy house
D) a huge amount of property
Q.6 What is your favorite look?
A) Vintage
B) Modern
C) fancy & Victorian
D) cute & plain


If you answered mostly A's you are a: vintage girl
If you answered mostly B's you are a: Modern Girl
If you answered mostly C's you are a: Victorian Girl
If you answered mostly D's you are a: Pioneer Girl
~~~~~~~~~~~~~~~~~~~~~~~~~~~~~~
Written in Love contest
OK, so for this contest we will be doing something a little bit different. This is how it works....
I want you to write (type) a paper (document) about what means the most to you in your life. What do you live for? What or who do you love more than anything else?
If you have a blog you can post it on there, and if you don't have one just tell me and you can send it to my e-mail.
Once all the entries are in, I will then pick my favorite entry!
Here are the rules:
1) Your document must be 200-500 words. No less, No more.
2) Your entry must be in by 8/1/13
3) put the above picture on your sidebar
4) be creative, and have fun =)
Oh and also the winner will be receiving a WONDERFUL prize....
A....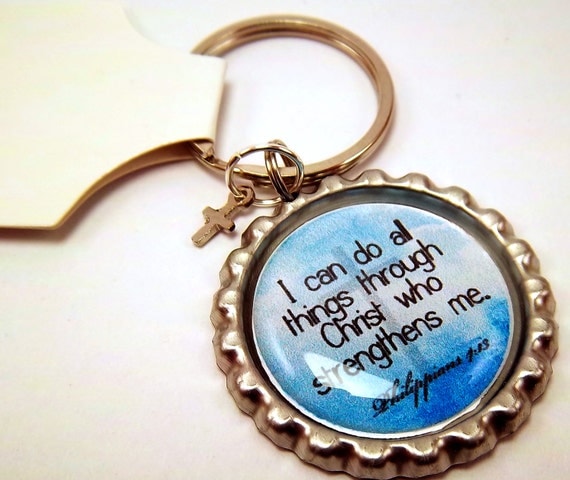 Isn't it so cute? A special thanks to
Robyn Curry
! You all should totally go check out her etsy shop! It's awesome.
I hope that many of you enter!
~~~~~~~~~~~~~~~~~~~~~~~~~~~~~~~~~~~~~~~

A giveaway

Yes, I'm also having a giveaway =) So you have a change to either win the beautiful keychain by winning the contest above or you can enter this giveaway and win...

A...

A special Thanks to Ivy for sponsoring this necklace =) You all should totally go check out her Etsy account.

So if you want to win this awesome necklace all you have to do is follow these instructions.
Mandatory entries:
1) Follow my blog
2) put the picture above on your sidebar. ( the one that says giveaway on it)
Extra entries :
2) put my blog button on your blog's sidebar
3) cover your face with peanut butter and post the picture on your blog =P ( I know this is kind of extreme and that most of you will not do it, but I still would love to see this =) * This will count as two entries*
NOTICE: Before you put any comments on this post please put what you are commenting for on top of comment! If you are entering my contest put CONTEST in bold letters before finishing comment. Please do a separate comment for each thing you are entering: contest, giveaway, tbh, quiz, etc!
~~~~~~~~~~~~~~~~~~~~~~~~~~~~~~~~~~~~~
TBH
I'm doing a TBH (to be honest) here on my blog! YAY! So all you have to do is comment on this post and I'll make sure I'll do one for you in my next post =)
* For those of you who don't know what TBH is it's where I will say something about you. EXAMPLE: to be honest you are such an amazing girl... etc.*
~~~~~~~~~~~~~~~~~~~~~~~~~~~~~~~~~~~~~~
And last but not least I would just like to say thank you to ALL my WONDERFUL followers both old and new =) You all have been such a blessing to me. Thanks so much for sticking with me even when my posts might have seemed long and boring. And thank you all for leaving such sweet comments on my blog sometimes! It means more then you know.
But anyway I hope you enjoy the party! I hope many of you enter my contests and giveaway =) Good luck to those who do, I hope you win =)
COMMENT AWAY!