Well I've finally chosen the entry that won my written in love contest! It was hard to choose the winner but I had to choose one! So the winner of the written in love contest is....




Jenny!
Congrats girl =) and now here is her lovely entry for you all to read!
Ever since I was young, I would always pick up a pencil and a notebook and scribble. When I knew how to spell words, I would write them down in my notebook. Then I knew how to form those words into a sentence. So I practiced that as well. Soon, I would write journal entry after journal entry (with lots of spelling errors and drawings.) Now, it is my greatest passion.
I love writing more than anything else I do. One day, I hope to be a published writer and in order to reach my goal, I need to write a lot so that is what I live for. Writing helps me vent all of my thoughts out on a single sheet of paper (or word document or post) and after I've written something, it gives me a feeling of accomplishment, like I've made another step toward my goal of being a writer.
Writing means a lot to me in life because it is a second way of communication. It helps me communicate my thoughts to other people, or to my inner self. It is enjoyable to read, but it is more satisfying to write and transport to a world that you created yourself. Whether it is poetry, an article, or fantasy, writing takes my mind off everything and makes me focus on the words that I am writing (or typing.)
When I am at the bookstore or reading blog posts, I like to read and look for inspiration for my writing. I love seeing how other authors write (whether published or not) and their own writing style.
I believe that everyone has their own writing style and genre that they like to write about. The genre that I love to write more than anything else is poetry. Whether I become a poet or a novelist, or even a journalist, writing is what I love the most.
~~~~~~~~~~~~~~~~~~~~~~~~~~~~~~~~~~~~~~~~
Jenny you won this beautiful Keychain!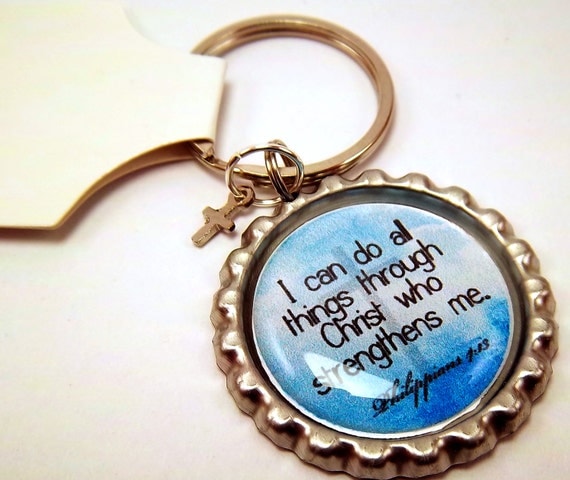 Please contact me with your information as soon as possible for I can send this to you! I will be leaving tomorrow for my trip so I will most likely not be able to get it to you till after that.
Hope you all are having a wonderful day!